Exciting news.  The affordable housing proposal I authored to improve the meaningful use of accessory apartments in Woodstock was passed by the Planning & Zoning Commission at its December 2nd, 2021, meeting.  Read more about it.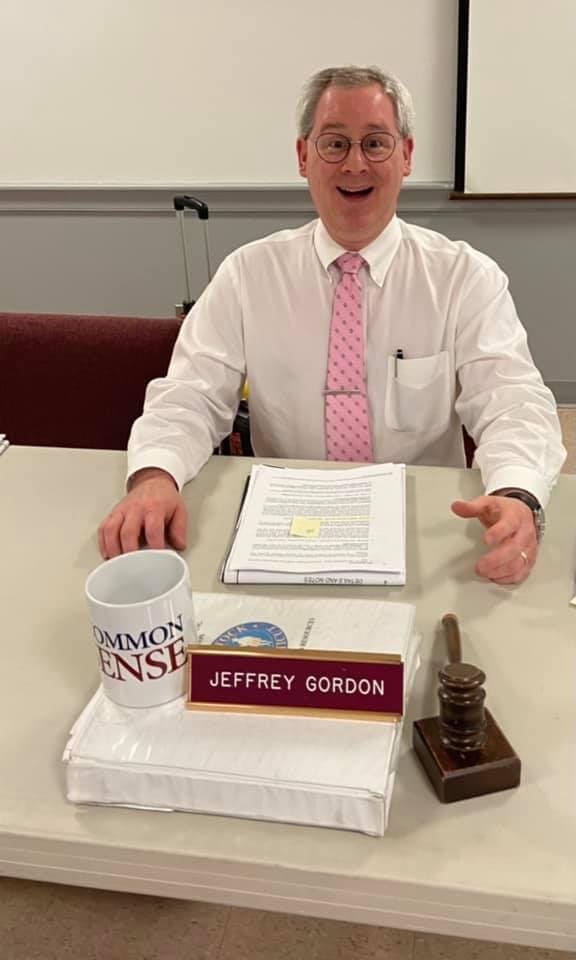 November 18th, 2021: I was honored by my fellow Woodstock Planning & Zoning Commissioners to have been re-elected unanimously to a 14th one-year term as Chair.  Thank you.  I am currently serving in the midst of my fourth 4-year term as a Commissioner.  I enjoy the good work being done and working with many people throughout the Woodstock community and beyond in CT.  I look forward to the year ahead.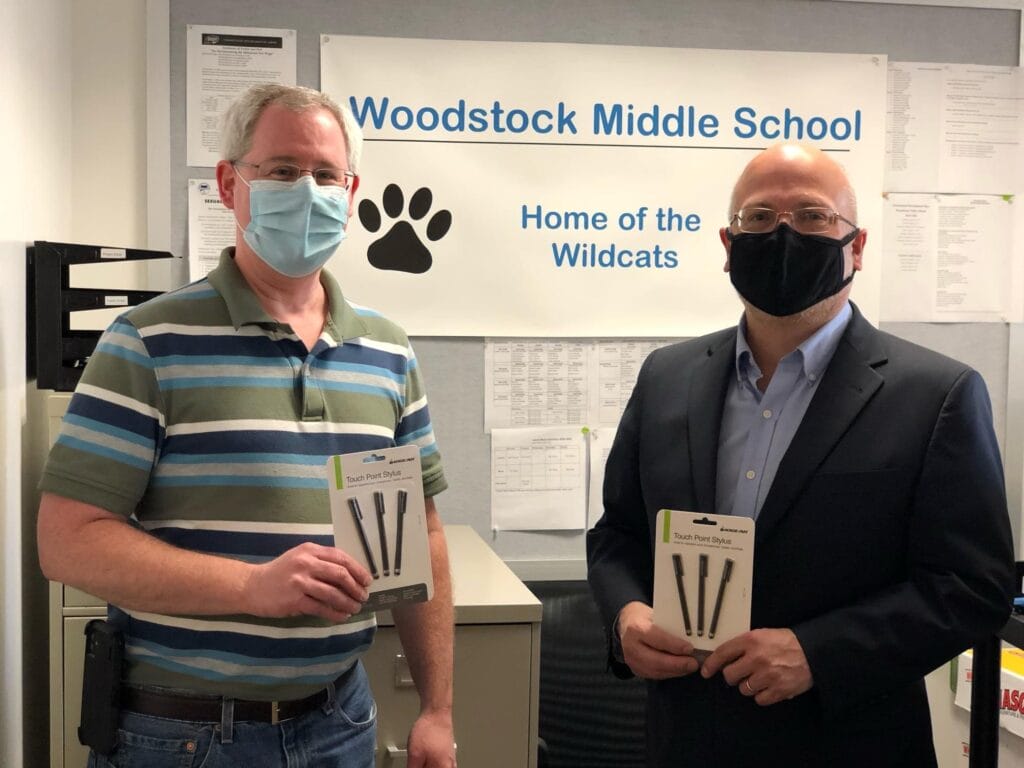 I support public education.  One way that I do it is by being a Board Director of the Woodstock Education Foundation, which has raised >$500,000 in over 10 years to fund educational programs.  When I was President of the WEF, I presented ipad styluses to Superintendent Viktor Toth that were donated by the WEF for the Middle School kids to use.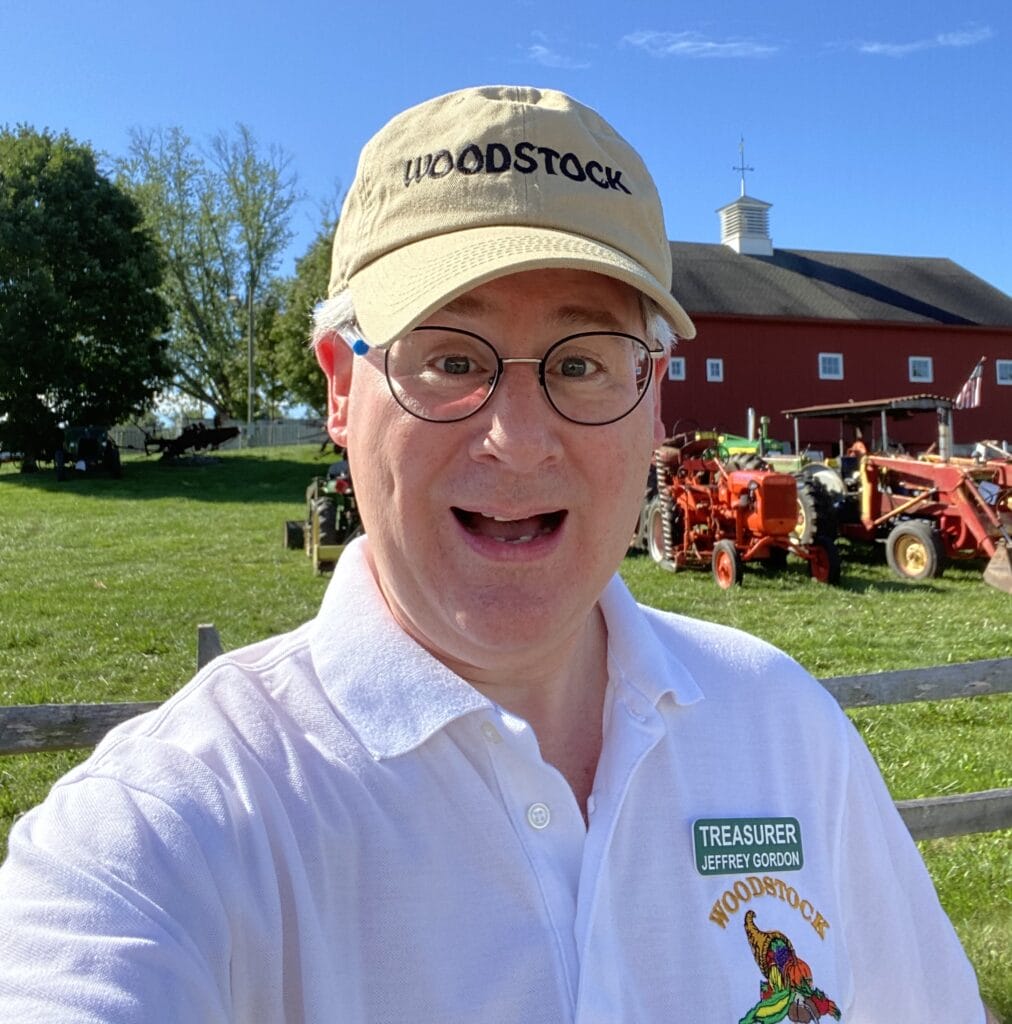 I am serving as the Treasurer of the Woodstock Agricultural Society and as a member of its Board of Directors.  The Woodstock Fair is every Labor Day weekend.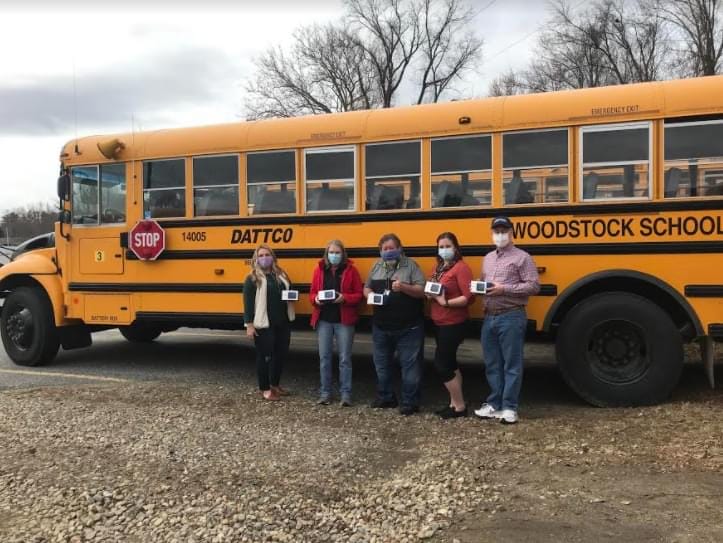 I am the Vice-President of the Woodstock Safety Patrol, which donated dash cams to the public school buses to promote safety.  Thank you to everyone who donated!  Click the picture to read the news article.  From left to right: Jen Beams, Leslie Holland, George McCoy, Jerilyn Dupuis, and Jeff Gordon.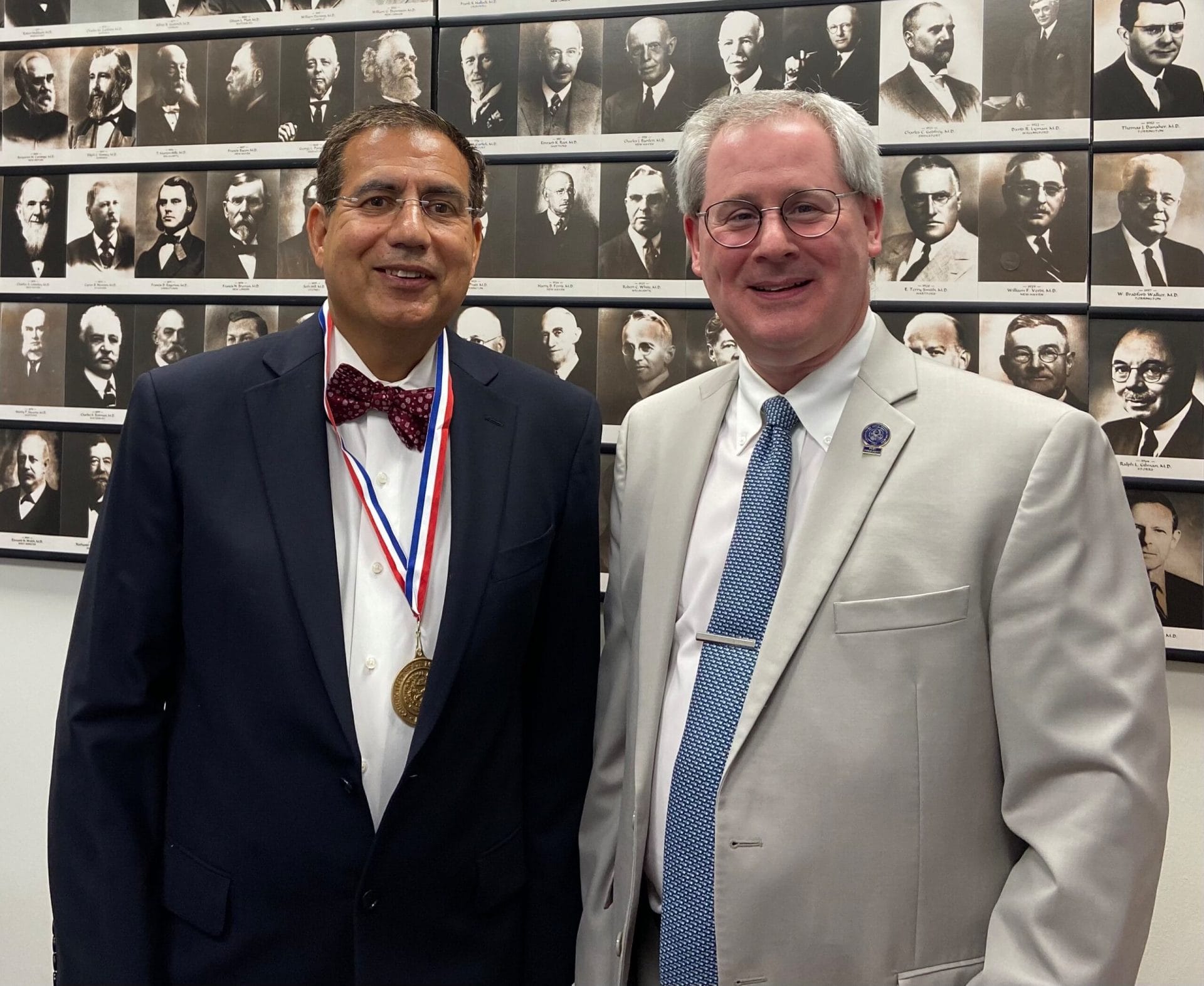 I am proud to be serving  a 2nd term as the Chair of the CT State Medical Society's Council.  I am a Past President  (2016 – 2017).  I had the honor to give the oath of office to my friend, Dr. Ronald Adelman, who is the current CSMS President.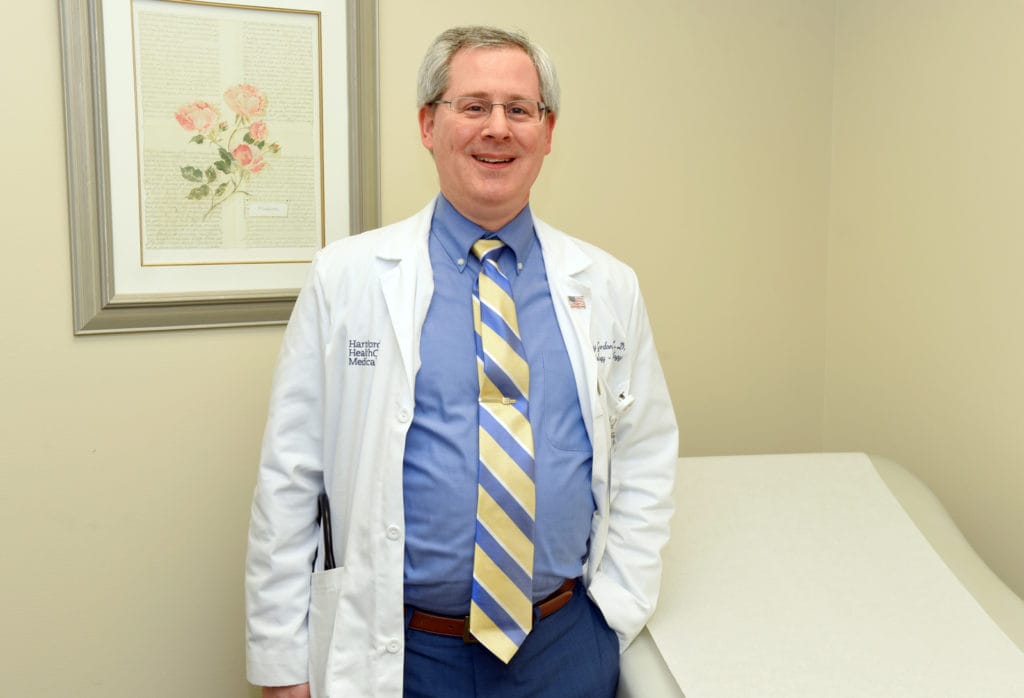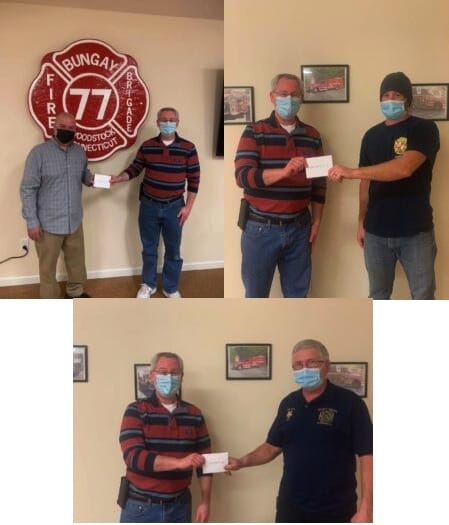 Supporting first responders is important to do.  My wife and I continue our annual support of local fire/EMS departments.  Here I am with the Bungay Fore Brigade, the Woodstock Volunteer Fire Association, and the Muddy Brook Fire Department.  Thank you to you all for keeping our community safe.
I believe in transparency about my votes as a member of Woodstock's Planning & Zoning Commission.  It is part of my "open government" work ethic.  As the Commission Chair, I send to the Town Clerk's office a voting record of the Commission meetings I attend.  I have a 100% perfect attendance record for 2019, 2020, and so far for 2021.  Learn more about how I voted.

I wrote a letter to the Editor of the Villager Newspapers about taxes.

Check it out.

  
Many people are asking, "I'm a hardworking person who is trying to feed my family, how can I pay more taxes"?  Others are asking, "I'm a hardworking person who is trying to keep my small business afloat and employees with jobs, how can I pay more taxes"?  The more taxes you pay, then the less money you have.
My testimony to the CT legislature's Planning and Development Committee about major changes proposed to our towns' local control of land use zoning.